The 2021 Golden Globe Awards took place just a few days ago and it was truly a reflection of the times. Celebrities, unable to walk the red carpet due to COVID, hired photographers and other staff to have photoshoots at home. They gussied up as best they could while sitting on their sofas waiting for announcements. The Golden Globe Awards is known for celebrating both American and international films and television, which made the online audience accessible for those around the world. While stars and others alike celebrated their wins and nominations, the Golden Globes had a controversy that had been bubbling under the radar.
When film Minari was nominated for Foreign Language Film, it stirred conversation online – both positive and mainly negative. Minari follows the story of a Korean family immigrating to Arkansas and details the experience of adjusting to the American life in the 1980s. The family converses in both Korean and English, with Korean-American actors Steven Yeun and Alan Kim as well as Korean actors like Yeri Han and Yuh-Jung Youn. Due to the usage of the Korean language in the film, the Golden Globes stated that Minari was not eligible for other nominations because it was being counted as foreign film – despite being filmed in America, having an American director, and featuring Asian American actors.
The Hollywood Foreign Press Associate (HFPA) rules that a film must be 50% in English to be eligible for main awards. This isn't surprising as critically acclaimed films like The Farewell and Parasite have also been ineligible for awards due to the movie being mainly in an Asian language. The problem comes from the inconsistency of said rule.
"In the foreign language category, the HFPA's strict 50-50 language rule has fluctuated in the past, allowing films such as "Babel" and "Inglourious Basterds" — both of which coincidentally starred Brad Pitt — to be nominated for best picture, drama, with "Babel" winning the prize." (Jen Yamato, Los Angeles Times)
Inglourious Basterds is only about 30% in English, with the rest of the dialogue in German, French, and Italian.  So what circumstances allow the 50-50 language rule to be bent? Apparently no one knows, but an investigation on the HFPA about the lapse in their ethics and lack of diversity on their 87 member board might clue you in. The 50-50 rule is even stranger when you consider that the United States does not have an official language – English just happens to be most commonly used.
Minari, a film about another aspect of the American experience in America with Asian-American actors and an Asian-American director – is considered foreign simply for having a language other than English. The Farewell, a film about another aspect of the American experience in America with Asian-American actors and an Asian-American director – is also considered foreign simply for having a language other than English. Inglourious Basterds, a film about an alternate history of Nazi Germany with American and European actors and an American director – is not considered foreign despite not being based in America and having several languages other than English.
What is the difference then?
If anything, it has more to do with the western misconception that "American" equals cishet white people. It doesn't have anything to do with the language – Asian people just aren't considered for western success.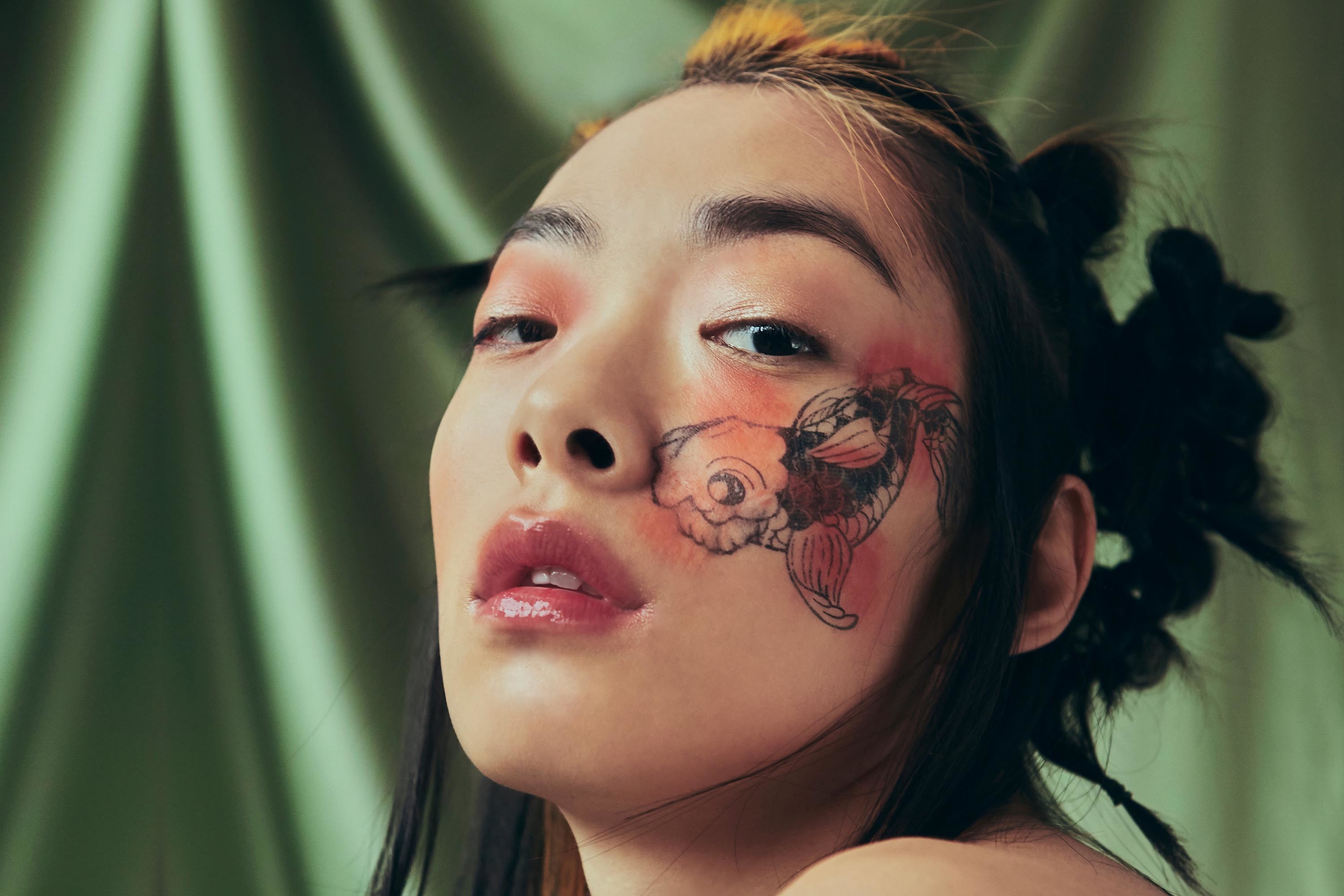 This isn't anything new with western accolades. British pop star Rina Sawayama was not considered "British enough" to be eligible for the Brit Awards and The Mercury Prize despite living in the United Kingdom for 25 years and having a right to work in the UK and permanent residency. Part of the entry process is to provide proof of citizenship and because Sawayama has retained her Japanese citizenship, she was not eligible.  But in 2005 Antony and the Johnsons, a New-York based group and resident of the United States, was eligible because they owned a British passport. Many have called out the gate-keeping nature of the Brit Awards as problematic, even describing it as "border control."
Just this year, the Brit Awards changed their eligibility guidelines thanks to the outpour of support for Sawayama, with twitter trending #SawayamaIsBritish in the UK. The new rule states that artist who have been a UK resident for more than 5 years qualify.
Even if Asian people from Asia succeed in the west, western accolades continue to shut them out. The Grammy 2021 nominations confused many when South Korean band, BTS, was only nominated for one award even with their dominance on the American music charts rivaling the likes of Doja Cat and Lady Gaga. Expert predictions assumed that the band would at least be nominated for Best Pop Vocal Album but when the nominee list came out, many claimed that BTS were snubbed. Acts like Justin Bieber, Harry Styles and Dua Lipa were nominated despite BTS' submitted album, Map of the Soul:7, outselling the nominees. Taylor Swift and BTS were the only artists in all of 2020 to sell half a million copies of an album in the United States, yet only Taylor Swift's album Folklore was nominated.
While some take comfort in the fact that BTS at least have one nomination, it can't be ignored that BTS were shut out of last year's Grammy awards as well despite having one of the most successful tours of 2019 and only received a nomination once they sang a song in English.
The language barrier appears to exist as an excuse for western award organizations to ignore and discredit work based on the need to other Asians. Board members for awards need to not only be diverse in their background, but cultural understanding as well. By diversifying the members, they would be able to see that the American experience is varied in its makeup. Americans love to brag about America being a melting pot of cultures – then why not celebrate the different languages and cultures that make it so? By limiting what media is worthy of celebration, it closes the door on sharing the various perspectives that art, film, and music have to offer.