Good evening fellow students this is Madison here. I'm sitting at my dining room table typing this out on Labor Day. I wanted to begin my journey on blogging by sharing news local to our state of Minnesota. I have been following this story throughout the summer and the topic is on Native American blood quantum. In this context what this means is that in order to be a part of a Native American tribe the person needs to have at least 25% Native blood. As we know there are 11 federally recognized tribes in the state of Minnesota. Northern tribes are the Anishinaabe reservations are Grand Portage, Bois Forte, Red Lake, White Earth, Leech Lake, Fond du Lac and Mille Lacs. In Southern Minnesota the four Dakota reservations are Shakopee Mdewakanton, Prairie Island, Lower Sioux and Upper Sioux.
As a student who is white I want to make an extremely important note that this something I am sharing for educational purposes and bridging awareness from the articles to the blog. That is all. I see this as an opportunity to learn and further educate myself about the history of Minnesota's Indigenous people.
On August 2nd nearly 7,800 Chippewa tribe members voted on a ballad as to whether or not they want to lift the rule that at least 25% Native blood is required to be a part of the tribe. About 70% of tribes around the U.S still have the blood quantum rule. However tribe members all over the Untied States- not just Minnesota, are sharing that they want their legacy to live on in their children and their grandchildren. Some member's children of the Chippewa tribe at 1/4 blood which disqualifies them from joining. (Kraker, 2022) This is a widespread issue across the U.S that many member's children and grandchildren are encountering. Voices from the Chippewa tribe are sharing that what blood quantum is doing is placing a restriction on family legacy. The vote is a non-binding referendum which means it is to weigh the opinions of the Chippewa tribe member's and is not to necessarily execute the popular vote into action. In the end the popular vote was to remove the blood quantum restriction. This is allows people apart of Native American bloodlines to be a member of the tribe and partake in the culture and practices.
The history of the blood quantum comes from colonialist beliefs. In the 1930's the federal government coerced tribes into a blood quantum agreement which ultimately decides if a person qualifies as a member. (Kraker, 2022) A woman said in article Minnesota Chippewa Tribe Votes to Remove Blood Quantum from Enrollment Requirements, "I am in support of changing blood quantum requirements that ensures enrollment protects our rights, citizenship, and resources,". (Thompson, 2022) What is being talked about here is the undoing of colonial invasion. Power is being taken back by Minnesotan tribes and other Native American tribes across the United States. Since George Floyd's murder in May of 2020 there has been an earnest wave of change sweeping across organizations, racial groups, and communities that are demanding justice and reformation not only for Black lives, but as well for Indigenous, Asian and Latinx lives. By dismantling laws and regulations made by colonizers to oppress, control, and silence the BIPOC community and other minority groups they can begin to have a voice not only for their own lives and communities but as well as on the world stage.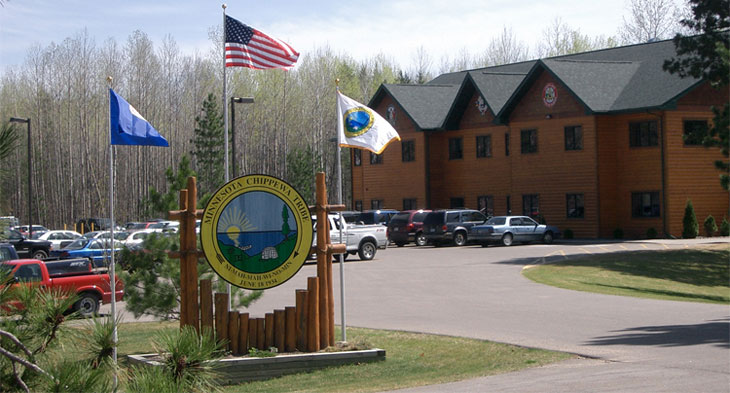 To end this blog if you have the time I highly recommend reading this article by Nancy Kelsey who is Anishinaabe. https://www.npr.org/2022/08/02/1115113643/chippewa-tribe-members-in-minnesota-consider-whether-to-continue-blood-quantum
Bibliography:
Kraker, D. (2022, August 2). Chippewa tribe members in Minnesota consider whether to continue blood quantum. NPR. Retrieved September 5, 2022, from https://www.npr.org/2022/08/02/1115113643/chippewa-tribe-members-in-minnesota-consider-whether-to-continue-blood-quantum 
Thompson, D. (2022, July 21). Minnesota chippewa tribe votes to remove blood quantum from enrollment requirements. Native News Online. https://nativenewsonline.net/currents/minnesota-chippewa-tribe-votes-to-remove-blood-quantum-from-enrollment-requirements